28 results
Beret Guy is a frequent recurring character in XKCD. He has an odd fixation with bakeries and baked goods, specifically scones. He is very unrealistic and naive, often confusing other characters with his inappropriate optimism

Help I'm trapped in a driver's licence factory Elaine Roberts is the daughter of Mrs Roberts and Robert'); DROP TABLE Students; sister. Her first appearance was in comic#342, the second of the

Black hat guy Black Hat guy is a character in xkcd, identified by his signature black hat. His true name is never given. He is based on Aram, from Men in Hats, as said in

Barrel - Part 1 is the 1st xkcd comic. Like other early xkcd comics, the graphic style is very different from the stick figures that have become the trademark of xkcd. No explanation is given for

Welcome to the XKCD Wiki! An encyclopedia about xkcd, the popular webcomic of romance, sarcasm, math and language NOTE: This wiki has been moved to here

This comic takes place in the early hours of the morning of January 1st, 2016. Cueball, wiring in through the roof, asks White-Hat if he wants to feel old. In any case, he has

xkcd is a webcomic created by Randall Munroe. The comic's tagline describes it as "a webcomic of romance, sarcasm, math, and language." It has been recognized in such mainstream media as The Guardian and

A sketch of a baobab tree growing on a small asteroid, it is a reference to the book, The Little Prince.

This comic is the latest in a series in which Randall uses cultural events to make people feel substantially older: in this case that during the then-current Election (November 8th, 2016) there will be

Robert'); DROP TABLE Students;, or just Little Bobby Tables is a child, first appearing in Exploits of a Mom. His name is actually a SQL injection attack. This was confirmed in 1337: Part 2. Mother

#6. Followed by Girl sleeping.

A series.

No. Name Date 1 Barrel - Part 1 Sep 30 2005 2 Petit Trees (sketch) Sep 30 2005 3 Island (sketch) Sep 30 2005 4 Landscape (sketch) Sep 30 2005

This is a page for listing of comics. Subpages[] 1-200, 200-400, 400-600, 600-800, 800-1000

Randall Munroe (born October 17, 1984) is a writer and artist who creates xkcd. He was formerly a roboticist for NASA. [needs adding to]

Math is one of the things Xkcd often jokes about, and one of its essences (the others being romance, sarcasm and language).

Parody week was the week of strips 141 to 145 (August 14-18, 2006). The week's purpose was to parody various other webcomics (141, Achewood; 142, Megatokyo; 143, TFD and Natalie Dee; 144, A

Blown Apart is the 5th xkcd strip, published October 25 2005. It can be considered a literal example of a number being'blown into prime factors' as the number 70 was blown into its prime

The mouseover text is a hidden caption that reveals itself after mouseing-over the comic, hence its name.

http://xkcd.com/342/

http://xkcd.com/341/

1337 is a five-part series. The series chronicles the life of Elaine Roberts, a character first mentioned in Explots of a Mom but never seen until now.
Related Community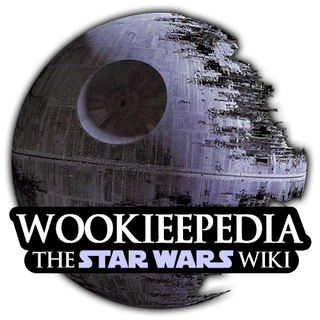 movies
100K
Pages

100K
Images

1
Video
Wookieepedia is a wiki-based online encyclopedia that contains detailed information about the Star Wars universe, including movies, books, video games, characters, locations, technology, weapons, vehicles, and everything in between. Founded in 2005, Wookieepedia has over 175,000 articles, covering everything from the…
View More Wikis